Event Phone: 01890 750099
We're sorry, but all tickets sales have ended because the event is expired.
6th May 2017




8:00 pm - 10:00 pm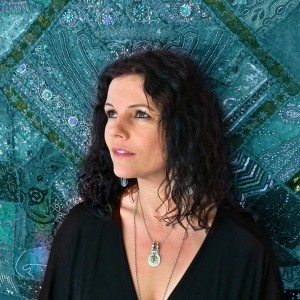 California songwriter Corinne West is a poet, a tunesmith, a visionary and an utterly stellar performer. Her music evokes the eternal stories of mystic troubadours, while speaking with power and grace to a modern audience. A very well-established figure on the acoustic roots scene, West has recorded five critically-acclaimed albums and has toured extensively throughout North America and Europe. Her distinctive style is marked by lush vocals, pristine guitar and bold lyricism that reflects grit, discerning optimism and a true love for the human experience. She is equal parts angel and outlaw, delicate and fierce. Her current release "Starlight Highway" has received rave reviews globally including The Daily Telegraph, UK selecting "Starlight Highway" as one of the top records in 2016. And her voice? Relix Magazine says West has "A voice of Gold," while The San Francisco Chronicle boldly states "a singer with an angelic voice."
Inspired by her lifelong study of mythology, West believes that music, poetry and art reflect greater universal truths and affirm the connectivity of all things. Although her sound is ever-evolving, this fundamental theme permeates her work. If there is a bedrock for West's artistic pilgrimage, it is connectivity, not so much to any individual fixed experience but to something bigger. In her words, "Regardless of what you're doing, the sun sets and the moon rises in predictable, dependable ways, with an exquisite, divine consistency. To be able to have trust and lean into that is also to be able to lean into our place on the planet and ultimately the unfolding of our life experience."
•• THE DAILY TELEGRAPH ANNOUNCES – WEST AMONGST BEST AMERICANA ALBUMS OF 2016 ••
'Starlight Highway' chosen as one of the best released in 2016
"California-based singer-songwriter Corinne West has a sweet voice that brings out the full flavour of her evocative songs.
The 10 songs are uniformly strong on this self-produced album…"
~ THE TELEGRAPH, Martin Chilton, Culture Editor.
"She's nobody's clone and, whether on the ballads or the albums clutch of more uptempo numbers she has an aching purity of her own."
– FATEA Magazine, UK. Mike Davies
4 STARS ~ "Dreamy songs inhabiting the folk-country borderlands. Distant and beautiful."
– MAVERICK MAGAZINE, UK. Amy Jones
"American singer songwriter who is even more amazing live than on disc"
– MIKE HARDING, Legendary BBC Broadcaster – UK
"…a California singer with an angelic voice."
~ SAN FRANCISCO CHRONICLE
"Possessor of a beautiful voice. Lovely delivery."
~ BBC RADIO, SCOTLAND
Nominated :: "Best of Berkeley 2016"
"Monday's Song" and "Trouble No More" are the best of a captivating bunch."
~ CANTERBURY TIMES, ENGLAND
"It doesn't suck to be Corinne West. She writes great songs, plays with top flight musicians, sports a killer voice…"
~ AMERICANA UK
"…we begin to suspect that we are witnessing something very special here."