Event Phone: 01890 750099
8th October 2017




3:00 pm - 4:00 pm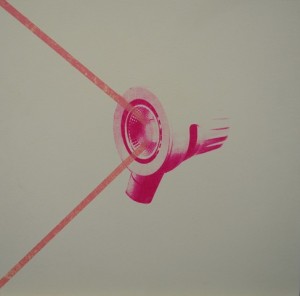 This Must Be The Place
Synopsis
This Must Be The Place is an exhibition of new work by Edinburgh based artist Cate Smith. The concept of change is central to the exhibition, an idea that is explored through the changing uses of the Hippodrome building itself, originally a warehouse used for fishing and agricultural purposes, but now used as a visual arts and music venue. These histories are brought into juxtaposition through a series of works that use methods of rhythm and repetition, so that the Hippodrome is simultaneously present, erased and reconstructed. Images and processes from the past and the present are merged to create new possibilities.
Cate Smith Bio
Cate Smith completed a BA (Hons) Painting at Edinburgh College of Art in 2013 where she received first class honours and MLitt Fine Art Painting at Glasgow School of Art in 2014.  She has undertaken residencies at Dumfries House (2014) and Newlyn Art Gallery, Cornwall (2016) and was awarded the Helen A. Rose Bequest Award in 2013 and City of Edinburgh Council Visual Arts Award 2017. Cate has exhibited nationally and overseas including as part of Georgia Creimer's Intimate Space, Innsbruck, Austria (2011) where she has work permanently installed at the 3rd Winter Olympic Village.  Other exhibitions include Transatlantic, Boston School of the Museum of Fine Art (2012), Afterword, Gallery of Modern Art 2, Edinburgh (2013), London Art Book Fair, Whitechapel Art Gallery (2013), Information, Paisley Museum and Art Galleries (2014) Get in Lane at Catalyst Arts Belfast (2015) and Transition at Newlyn Art Gallery, Cornwall (2016).  In 2017 she has been selected for From Paper to Gold, Edinburgh Printmakers 50th Anniversary portfolio and exhibition.
There will be a talk about the work by Cate Smith on Sunday, 8th October at 3.oopm.
Free admission. All welcome.